Generally, I seem to have poor experiences and service when I enter a retail precinct to shop.
I wandered down to Warringah Mall on Sunday because I needed a new coffee machine for work. I visited Nespresso and had a great experience and they got my dosh.
Anne the Sales Assistant was fantastic and well educated in the products and furthermore she didn't come across as 'salesy' - Anne helped me buy.
The main point of me writing was the way that Nespresso has bridged a gap in the retailing experience. Like many, I started my buyer's journey by searching the internet for suitable coffee machines prior to entering a shop and from these online assessments, I made my way to Nespresso. I was pleasantly surprised to see online technology at the point of sale that was product specific. The team at the store knew their products.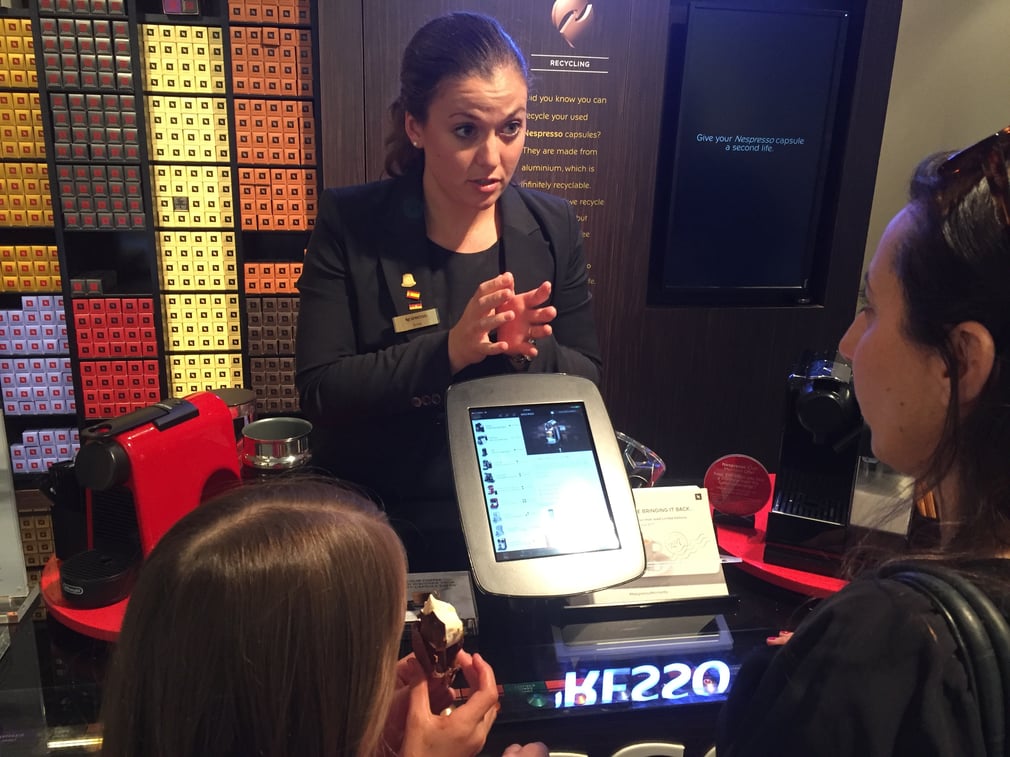 Well done to the Nespresso Team at Warringah Mall and no, this isn't a paid endorsement - credit where credit is due.