Over the last 10 years here at Search & Be Found, we have used many different types of marketing automation software that all have their strengths and weaknesses. Hubspot is a software platform that we have been using for just over 2 years now and we don't really see a better product on the horizon - nothing offers comparable value, features and the ability to grow business.
Recently, a great initiative is that Hubspot offers lots of versions of their software for free to allow sales teams, marketers, business managers and owners get a 'hands on' opinion.
Over the years, HubSpot has developed a number of free tools and programs that we love to share with others.
Give your sales team everything they've hoped for and more: an entire, all-in-one customer relationship management platform. For free.
Our CRM is easy to adopt and helps businesses automate their sales processes to save time, money, and energy. HubSpot CRM comes with a searchable database to simplify researching and prospecting, powerful browser and email integrations, and impressive enrichment capabilities.
Give MS Excel the flick today and try it out!
Why pay for stock photos when you can get them for free? HubSpot's new site, freestockphotos.org, catalogs photos that you can use for blog posts, social media, or wherever else you need high quality photos. The site is broken down into categories such as office supplies, technology and cities to facilitate your browsing. Not to mention, all photos are tagged and searchable. New photos are being added consistently, so keep checking back as you work on projects.
How's your website doing? Great websites are key to attracting (and keeping) traffic. This free tool grades four key areas of your website: performance, mobile, SEO, and security. See how you rate in each of these areas and get actionable tips to make your website even better than it already is.
Search & Be Found's website rates at 94%...............we are slipping!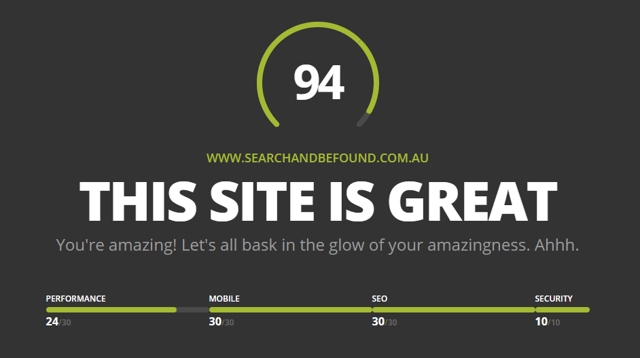 Learning can be expensive, but it doesn't have to be. HubSpot's Academy is a tuition-free way to get inspired and learn new things. In-depth courses show you how to set up campaigns, create content, optimize pages, and nurture leads.
Learn better by doing? Academy also offers Projects -- a series of step-by-step guides that help your leverage HubSpot tools to reach your goals -- so you can learn as you go!
The easiest way to know when your email has been opened? HubSpot Sales.
This tool helps put the data in your hands about who, when, and where your emails are accessed. Emailing doesn't have to be a dreaded activity -- make your inbox work for you instead.
Inbound.org is the ultimate community of marketers. Members can stay informed about what's happening with their inbound marketing peers and connect with new people who are passionate about the same things. More than 500,000 members are already taking advantage of this free-ness -- don't be left out!
There is so much to learn on this forum and so much talented help.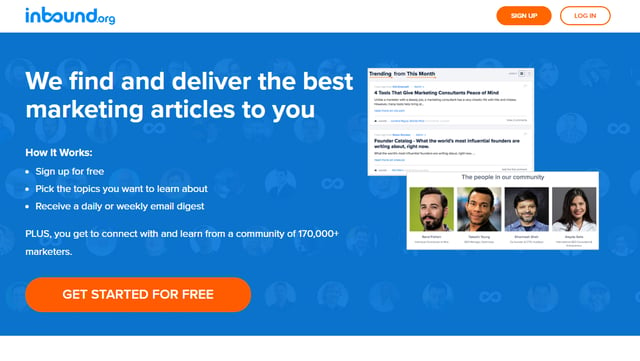 Expand your skills and grow your career with our free inbound certification. You'll learn things that can be instantly applied to your organization and help you grow your career. If you're looking for a job, it's not bad to have on your resume either.
Wondering how your salary stacks up against other marketers? This tool shows you where your salary ranks among your peers in similar geographic areas, with similar levels of experience. Oh, and it also gives some fun personality facts to compare with others.
Missed out on HubSpot's annual INBOUND event? No worries. The slides from the 250+ inspiring speakers have been posted online. Yep, that means you can do all the learning, for free, without ever leaving your desk. Get insights from amazing INBOUND speakers like George B Thomas, Matthew Barby, and Rand Fishkin on topics ranging from getting inbound marketing buy-in to selling the inbound way.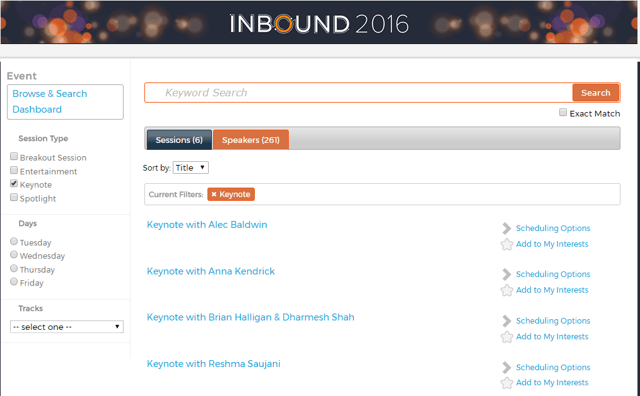 If you're looking for templates, guides, or in-depth ebooks, the marketing library is your one-stop shop. (Metaphorically, of course, because the content is all free). The library includes a range of topics and styles including presentation templates for sales meetings, budget spreadsheet templates, and webinars from remarkable marketers such as Oli Gardner and Noah Kagan.
Check out the latest report on the state of inbound marketing and sales. The result of surveying nearly 4,000 marketing and sales professionals is an in-depth look at the priorities and challenges of your peers.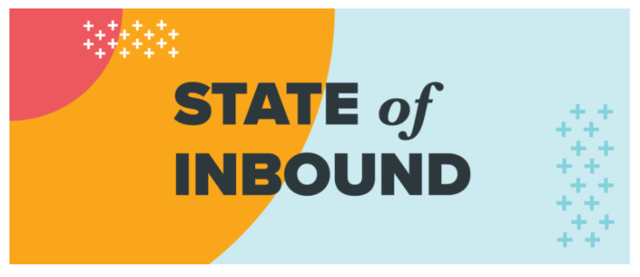 Leadin is the free tool that gives you insights about visitors to your site. With a quick, 5-minute setup, the plugin is easy to use and immediately helpful.
Nobody likes wasting money, so we're always on the lookout for free ways to get the job done. Celebrate the season of giving this year by showing others how to save themselves money (and time) with awesome free tools.