Practical advice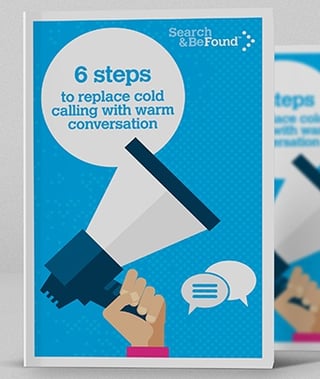 Are you and your team constantly getting the run around?
Your team has a high attrition rate because they often get knocked back? Here is some advice to:
Have potential customers contact you
Have more information about who you're talking to
Be known to people looking for you
This easy-to-read e-book will show you some new ways to have 'warm conversations'.